Have you always wanted to learn how to drive a team of horses?
Well now is your opportunity to learn from a veteran teamster.
On May 19 & 20, 2018 The Double T will be hosting a two-day equestrian driving clinic. This
is an introduction to driving. It will feature light and draft horses as well as mules.
Come learn the lost art of safe driving!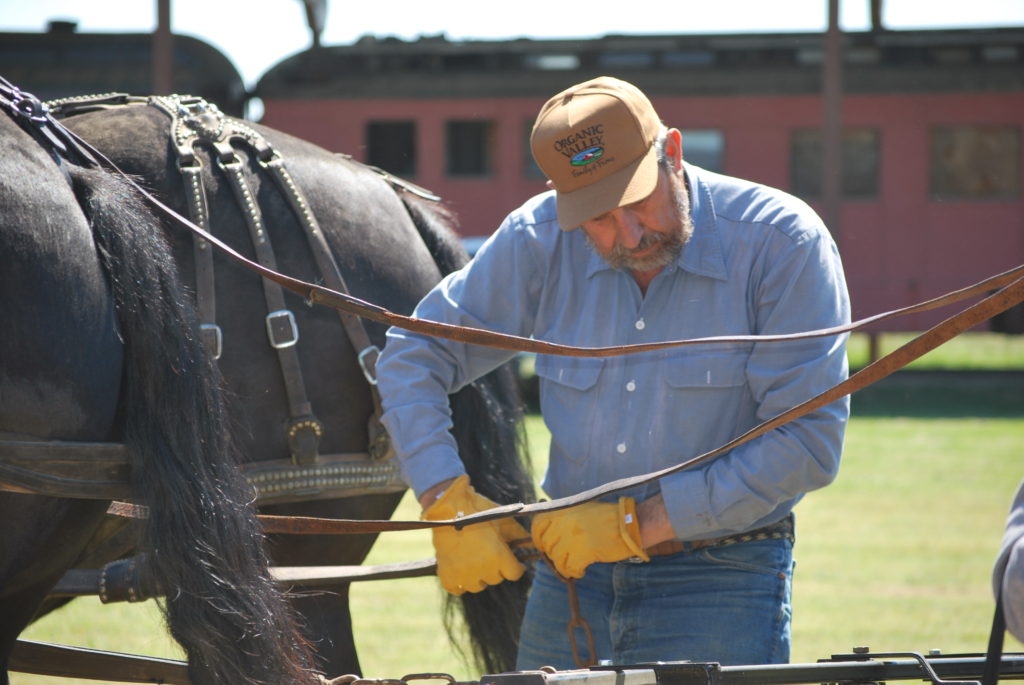 You will get experience in the proper way to harness, hitch, drive, and handle horses.
It will focus on commercial driving, driving in a show ring and working farm horses.
The class will be taught by Tony T. Azevedo, an experienced teamster;
Tony T. Azevedo has been commercially driving horses for 34 years and has spent over 20 years instructing individuals in commercial driving. He has one of the largest carriage and wagon collections in California.
Date: May 19 & 20 2018
Time: May 19 - 8am-5pm AND May 20 - 9am-3pm
Cost: $150 for both days
or $100 for one day
Lunch will be provided each day
Save
Save
Save
Save
Save
Save
Save
Save
Save
Save
Save
Save
Please send registration fee to reserve your spot in the class.
Class size is limited.
This is a novice course, no experience necessary.
Tony T. Azevedo
22368 W. 2nd Ave.
Stevinson, CA 95374
(209) 634-0187
Driving Clinic FAQ
Where is Stevinson?  Two hours south of Sacramento, 45 min. north of Los Banos, 30 minutes East of Merced.
The Double T, 22368 W. 2nd Ave. Stevinson, CA 95374
Cost of the driving class? $150
Can I come for just one day?  Yes, the cost for one day is $100
Age requirement- 18-90
What should I wear?  Sunscreen, Comfortable rugged clothing. (Jeans etc.) Closed-toe shoes. No flip-flops, sandals or open toe-shoes.
Time: May 19 - 8am-5pm AND May 20 - 9am-3pm.  (This is a two-day course.)
Can I bring my pet? Please leave pets at home for safety reasons.
Can I bring my children? Please leave children at home for safety reasons.  No one under 18 will be admitted.
Do I need experience?  This is an entry-level course. No experience necessary.
How dangerous is this course?  There is a certain amount of risk when working with live animals.  You will be required to sign a waiver and your participation is at your own risk.
What will get out of this clinic?  A better understanding of harnessing, driving and hitching a horse.  The safe and proper way to handle horses. A unique experience that will last a lifetime.
Do I need to bring anything?  A positive attitude, sunscreen and proper attire, (see above) and a willingness to learn.
Local accommodations: You can find hotel accommodations if the following neighboring towns;
Santa Nella
Turlock
Merced
Hotel Accommodations
Fairfield Inn & Suites
3301 Countryside Drive,
Turlock CA 95380
Hampton Inn
(209)664-9729
821 Lander Avenue
Turlock, CA  95380